Our company is born on 10th of July 2012, on Andrea Cannella own initiative, a young entrepreneur and a master's degree in Computer Science, graduated with honors at the University of Catania.
We work in Scicli, a beautiful Sicilian town, and currently we represent one of the few southeastern Sicilian company that offer consulting and marketing services towards SMEs.
Most people ask us why our company is named Pempton. Well, in Greek physics, the word "pempton" identifies the fifth element added to the four before theorized by the philosopher Empedocles (earth, water, air, fire): pempton was considered as an incorruptible beginning of life and movement, sometimes equated to a kind of intermediate between soul and body. In Aristotle's physics, later, "pempton" represented the quintessence that compose heavenly bodies, which for its nature was eternal and immutable.
And it's the quintessence the principle we like to draw inspiration from.
Our ideal is, in fact, proposing solutions that could represent the quintessence, the so-called Aristotelian "pempton", for our customers. We are fully aware of continuous evolution of technology, but the care and the loyalty towards our clients will always remain the same, unchanging, just like the "pempton".
Our team: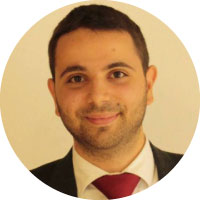 dr. Andrea Cannella – Founder & CEO
Young startupper born in 1989 in Scicli, master's degree in Computer Science and expert in innovation and marketing. He has sharpened, since adolescence, a strong civic pride and has accrued over the years a significant political engagement locally. He likes to be called himself a person capable of analyzing the surrounding world in a Kantian "critical" way. Always excited about his work, he tries continuously to launch new initiatives that could produce a positive effect on society.
E-mail | Facebook | Twitter | LinkedIn | Mobile 3389555636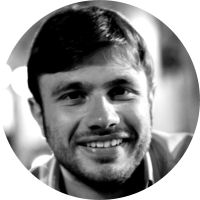 dr. Francesco Enrico Ortisi – Social Media Specialist & Copywriter
Archaeologist born in 1985 in Scicli, postgraduate degree at Florence University in IT Methods for Prehistoric Archaeological Research. Currently he's involved in communication strategies, Social Media and all that could relate to digital communication. He's a really rational person and definitely not over-enthusiastic, he firmly believes culture and new technologies could be the ideal driving force for in both economic and social development.
E-mail | Facebook | Twitter | LinkedIn | Mobile 3398668518